---
Janesville
Cash bids are subject to change without notice.
---
Guardian Energy, LLC is located in Janesville, MN is located 75 miles southwest of Minneapolis. Guardian Energy, LLC employs approximately 50 people in the area, grinds 48 million bushels per year and produces 149 million gallons of denatured ethanol per year.
General Office: 507-234-5000
Sell Corn Mari 507-234-5002
Sell Corn Chad: 507-234-5003
Sell Corn Barb: 507-234-5004
Scale Ashley: 507-234-5005
---
---
---
---
Grain Receiving Hours
Corn Receiving Hours:
Monday 5/10: 8a-4pm
Tuesday 5/11: 8a-4pm
---
Thursday May 13th: CLOSED FOR DDG's
[Maintenance & Changing out baghouse bags/ please no stragglers]
REMINDER: we will NOT be allowing corn trucks to line up until 7:45am, this is due to the limited road space with the continued road work that is being done. Upon arrival Corn Trucks will ENTER on the existing "outbound" road and EXIT on gravel if outbound is not open to do so.
DDG trucks will need to ENTER on the GRAVEL road and EXIT on the gravel only if the outbound is not open. We are sorry for any inconvenience this may cause. Thank you!

*Please make sure to schedule your corn deliveries by calling 507-234-5013
Spot Loads can Deliver everyday that we are open for corn receiving

Just a friendly reminder to please send back your signed contracts. We greatly appreciate it!
---
Due to multiple fire hazards, SMOKING is PROHIBITED on site. This is a reminder to ALL
our farmers, vendors and visitors that smoking anywhere past the
FRONT GATES is NOT ALLOWED!
Violators will be removed from site and not able to return for a period of 3 months.
Thank you for keeping our site safe.
---
---
Market Snapshot
Quotes are delayed, as of May 07, 2021, 07:43:34 PM CDT or prior.
---
Radar
Janesville, Minnesota (56048)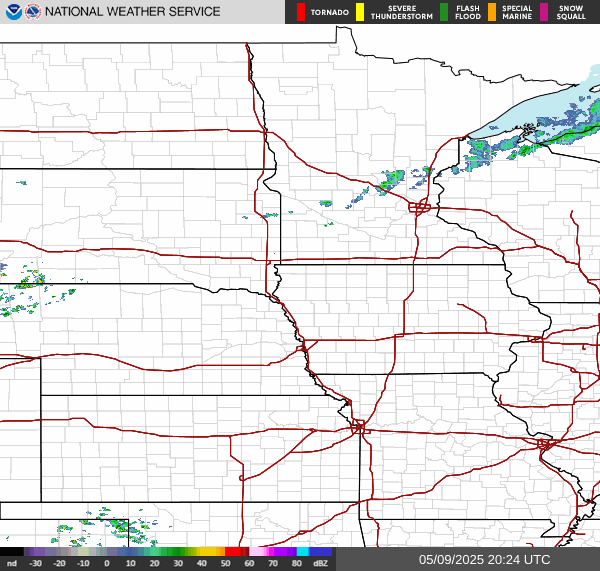 ---
Forecast
Friday

59°




38°




Saturday

52°




40°




Sunday

58°




42°




Monday

58°




38°




Tuesday

65°




38°




Wednesday

°




°



---